This year Epic Shot, a cutting-edge digital experience platform, went live at some AJ Hackett Bungy New Zealand (AJHBNZ) locations. This system, designed specifically for tourism businesses, leverages advanced technology and artificial intelligence to create content your customers can purchase and share online. Epic Shot is currently operating at the Taupo Bungy and Swing, and the Nevis Bungy, Swing and Catapult. AJHBNZ aims to have Epic Shot expanded to the Kawarau Bungy and Zipride, the world's first commercial bungy jump centre, within the next year.
I recently sat down with three key stakeholders to explore what Epic Shot is and outline why your tourism business can utilise the product to increase revenue through user-generated content (UGC). In the Q&A I spoke with Dan Waugh, CIO, Heather Cosentino, Digital Marketing Manager, and Megan Nicholson, a recent AJHBNZ customer whose Epic Shot content of her doing the Nevis Bungy Jump went viral on TikTok.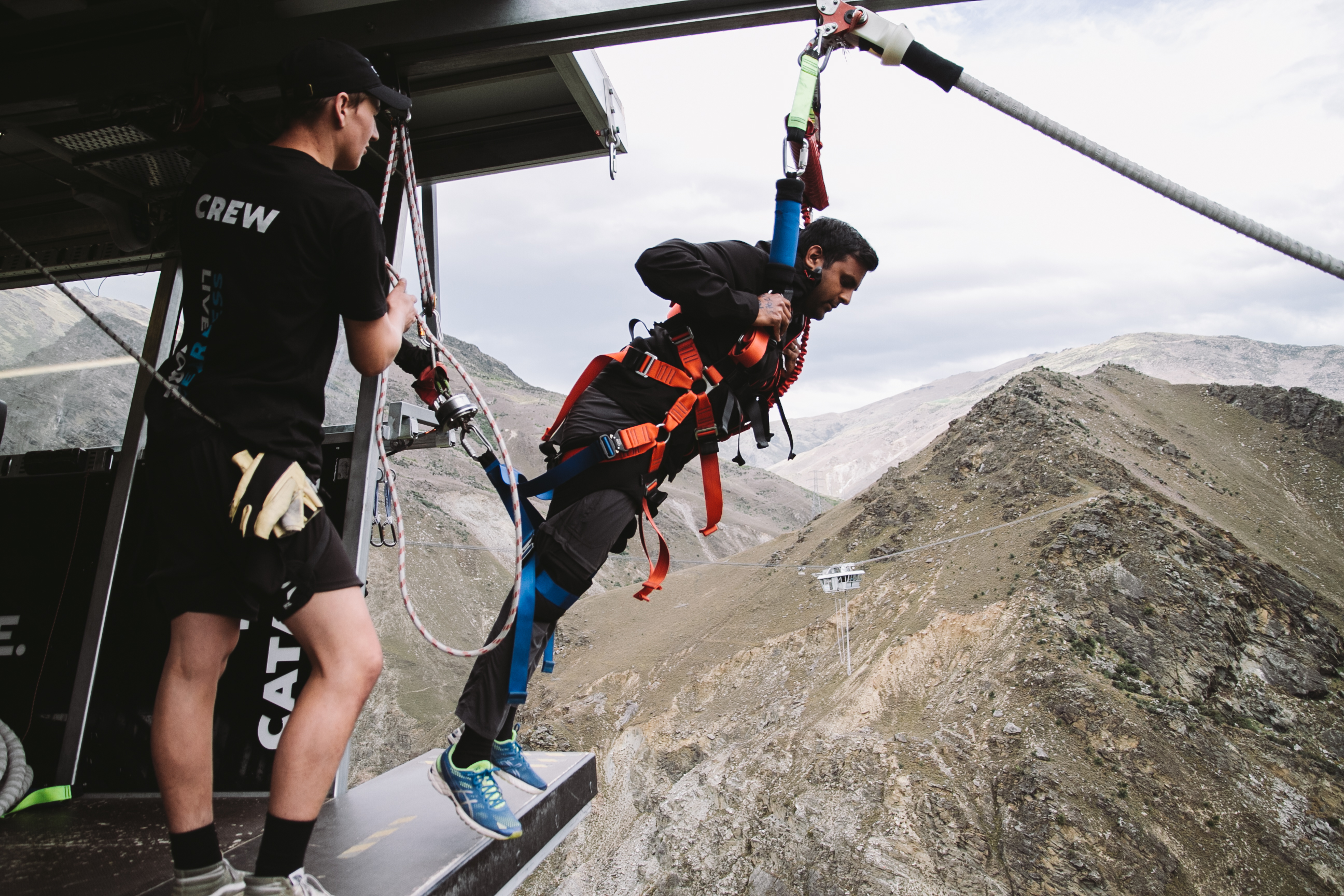 Dan Waugh is the Chief Information Officer at AJHBNZ with a long career in Information Technology spanning over 17 years. Dan specialises in strategy, strategic development, tech leadership and business analysis with a passion for technology, innovation and people.
What is Epic Shot?
"Epic Shot is an automated content capture and distribution system that enables adventure tourism operators to sell or provide photo and video to their customers and generate content for social media platforms."
Why did you decide to develop and implement Epic Shot at AJHBNZ?
"Traditional photo and video systems were overly expensive to implement and operate. They also produced a sub-par product that wasn't fit for today's social media crazy world and with the pace of technology they quickly became outdated. We wanted a system that made it easy for customers to share their amazing content to their friends and family and post on social media in a mobile friendly format. And we wanted it to showcase our experience with the latest technology. But it had to be cost effective to implement, maintain and be largely automated to reduce strain on already stretched resources. After looking at what solutions were available on the market, we couldn't find anything that met this criteria and so we developed Epic Shot. After seeing how good it was in our business we realised others could benefit from Epic Shot as well."
How does Epic Shot help tourism businesses generate revenue and attract customers through content?
"As we know, our customers are spending an increasing amount of time consuming content on social media. But for content to stand out and perform well, it has to be interesting/exciting, optimised for mobile and social media and easy to share. A single point-of-view camera just doesn't cut it. Epic Shot does this by using iPhones to capture lots of interesting and dynamic angles. Our composition engine then compiles and stitches the video into an exciting, social media friendly clip along with a great set of photos that are easy to download, share and post. And because it's shot on mobile, it performs exceptionally well on social media algorithms. Using Epic Shot, tourism businesses get exciting and interesting content that their customer's purchase and a strong social media presence through their customers posting which in turn attracts additional customers."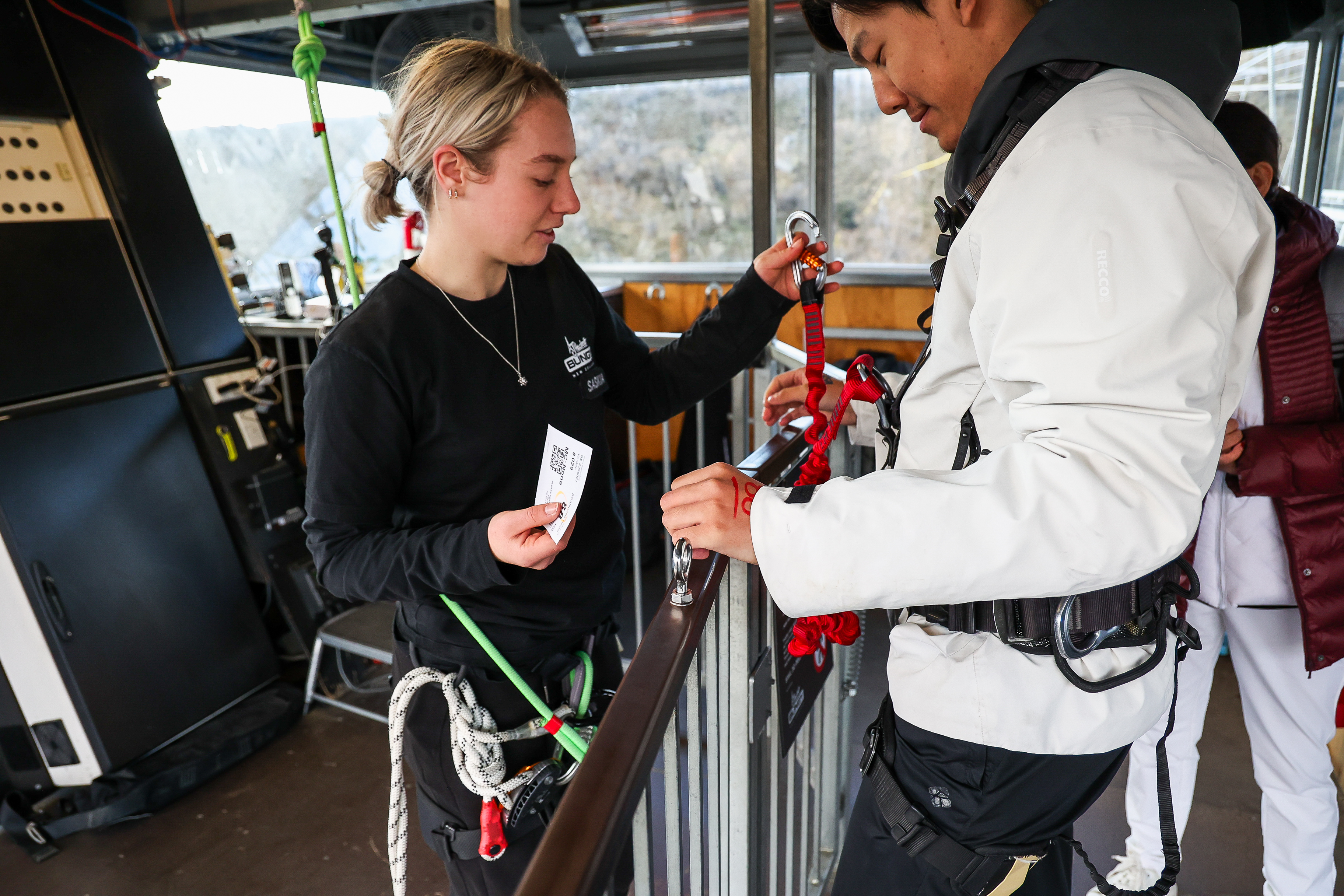 Heather Cosentino is the Digital Marketing Manager for AJHBNZ. Heather's expertise lies in social media strategy, digital content creation, and marketing campaign management. In addition to her work in the digital space, Heather is also a passionate writer and blogger.
What is UGC and why should tourism businesses be utilising Epic Shot to their advantage?
"UGC stands for User-Generated Content, which means any content produced for digital channels like TikTok and Instagram by individual users, rather than a business. This type of content is super valuable because it drives recommendations from peer-to-peer. Studies have shown that individuals trust recommendations from individuals more than those from a business, and even influencers.
This new generation of purchasers is super savvy when it comes time to make buying decisions. By enabling and supporting the seamless production of user generated content by past customers, businesses can transform these customers from purchasers to advocates."
How does Epic Shot equip businesses to use UGC?
"Epic Shot delivers a bespoke, customisable solution for businesses looking for an easy way to capture, produce and transfer high quality content that captures the guest experience so they can relive it again and again!
There are a few exciting aspects of Epic Shot that set it apart. Firstly, the solution is totally optimised for social media sharing, meaning customer content has a higher likelihood of going viral on platforms like TikTok and Instagram. Next, the content transfer is seamless and instant, so there's no delay between the completion of the experience and when your customers can start advocating about your experience."
Why is Epic Shot relevant to marketing professionals?
"Finding a scalable solution for content creation is problem marketers are currently facing globally. Platforms like TikTok have put pressure on marketing professionals to constantly create high quality, engaging content at a rate that is often challenging. Tourism businesses in particular are often light on resources and don't have the teams of people required to dedicate to content creation at the scale required to make an impact.
Epic Shot alleviates a lot of these pain points by transforming customers to promoters: user generated content is an impactful way to generate brand awareness and to get people talking about your product or experiences. Plus, the Epic Shot content distribution system is seamless and takes the pressure off businesses having to rely on external support for video production and editing."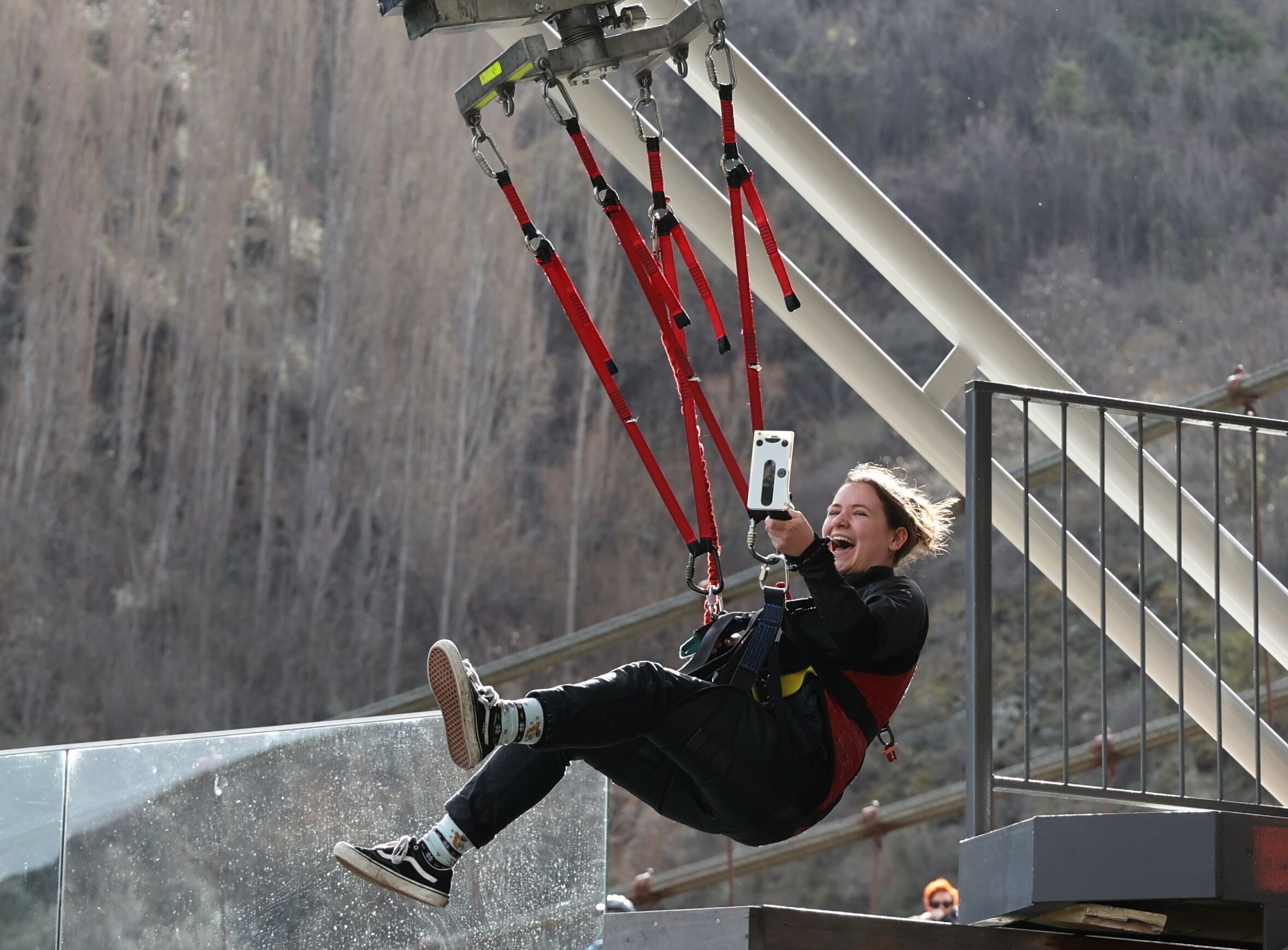 Since its implementation at AJHBNZ, Epic Shot content has amassed over 41 million views in just two months through its user-generated content. Whilst this has a huge impact on the marketing for the business, it also enhances the customers overall experience when their videos go viral. To explore this further, I spoke with Megan. Megan is a customer who visited Queenstown to do the Nevis Bungy in August and posted her Epic Shot content to TikTok. At the time of our interview, Megan's video had garnered over 11 million views and two million likes.
Where are you from Megan?
"I'm from Perth, Western Australia."
Why did you decide to do the Nevis bungy?
"I always knew I wanted to Bungy Jump whilst in New Zealand, but I wasn't sure if I was going to do the Kawarau Bridge Bungy or the Nevis Bungy. I made the last-minute decision to book the Nevis bungy jump considering I was already heading out that way to go do the Nevis Swing."
What was your experience like when you visited Queenstown and did the Nevis Bungy?
"The whole experience from start to finish was easy and made so much more helpful with the incredible staff. 
I also felt safe knowing I had experienced Crew members helping me off the ledge."
When you posted your content to TikTok, were you expecting it to go as viral as it did?
"I feel like TikTok is just a luck of the draw thing, I was hoping to gain some attention, but I never expected to have over 11 million people see my video. It was such an incredible and memorable experience to have done."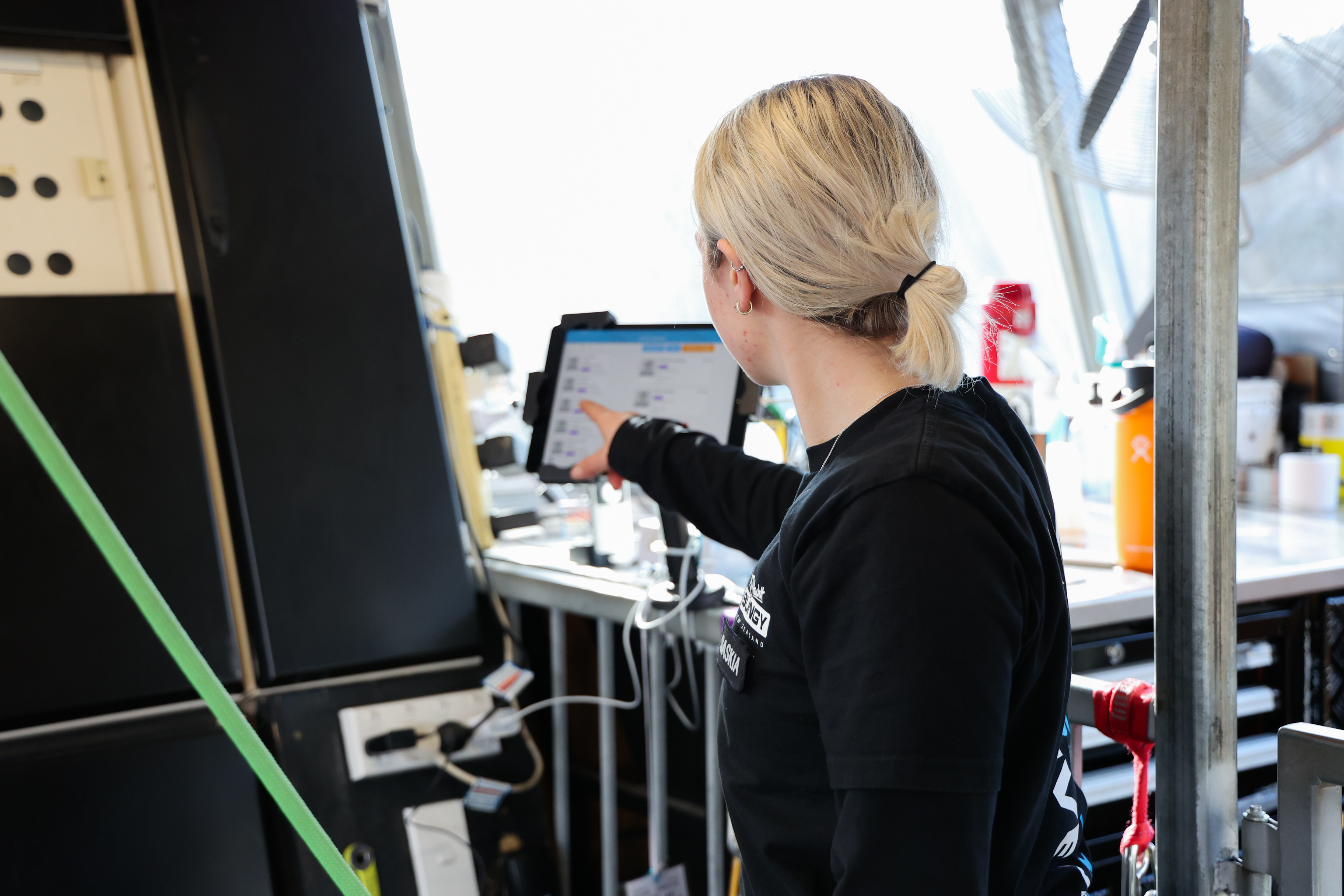 Although customers may feel like going viral is just about getting lucky, at Epic Shot we know that there are actually a lot of specific factors that enhance a content's likeliness to go viral (like how the content is filmed and what device is used). Epic Shot is maximising AJHBNZ customers' chances of going viral by employing these tactics when creating customers photos and videos.
What was it like having your post go viral and how did this impact your overall experience with AJHBNZ?
"I gained a lot of attention from other pages wanting to re share my video (Barstool Sports, ESPN and House of Highlights) that was never something I expected to happen. 
I posted the video for myself and to be able to look back on the times I had whilst away, it's just a bonus that I get notifications throughout the day as a constant reminder that I actually made that jump."
This year's partnership between AJHBNZ and Epic Shot is a major step forward in the digital experience for tourism businesses. With Epic Shot's cutting-edge technology, AJHBNZ is able to offer its customers high-quality photos and videos of their jumps, which they can purchase and share online with friends and family. Epic Shot equips businesses to reach a new audience of potential customers through user-generated content and provides customers with a more complete experience that they can relive again and again.